Expo Park: A Hidden Gem in Aurora, Colorado Expo Park in Aurora, CO is a popular 57-acre park that offers a wide variety of recreational activities for visitors of all ages. The park features several sports fields and courts, a playground, picnic areas, and a lake where visitors can go fishing or paddle boating. Located at 10955 E Exposition Ave, Expo Park is open to the public from dawn to dusk, and ...
Read More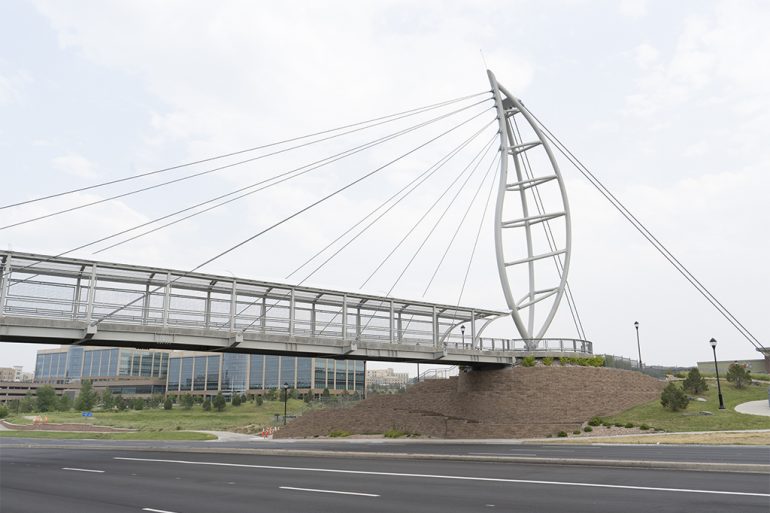 The Lone Tree Leaf Pedestrian Bridge: A Unique Landmark in Colorado The state of Colorado is known for its picturesque natural scenery, from the towering Rocky Mountains to the sweeping plains. But nestled in the heart of the Denver metro area is a unique landmark that draws locals and tourists alike: the Lone Tree Leaf Pedestrian Bridge. Located in the city of Lone Tree, just south of Denver, this striking pedestrian bridge ...
Read More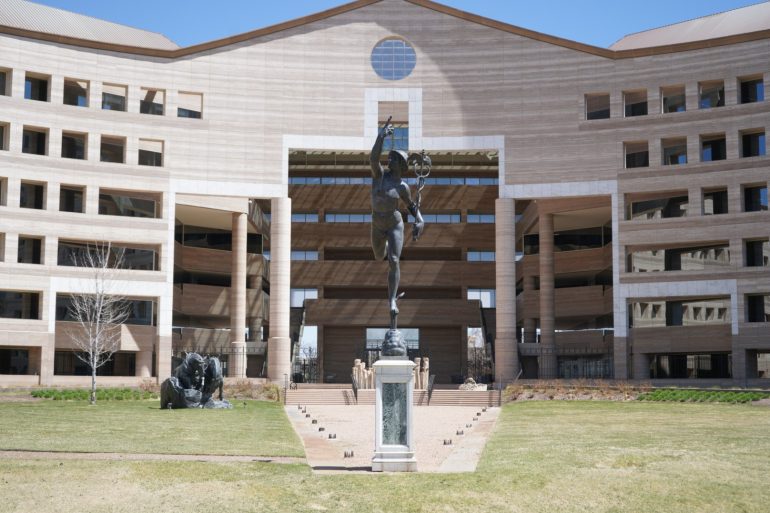 Hermes is a public art installation located within Greenwood Village, Colorado. This piece interestingly enough actually goes by the name Mercury. We looked and looked to find answers to provide along with this piece, and Tim Vacca the Director of Programs & Communications (2022) at MOA was able to provide the wonderful insight here. The sculpture was procured by John Madden and his wife, Marjorie Madden, when Tuscany Plaza was built in ...
Read More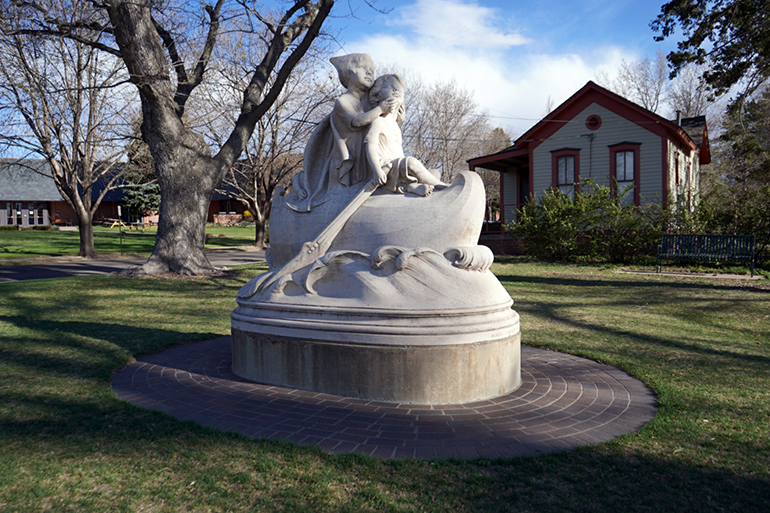 Wynken, Blynken and Nod is a public art installation located at Washington Park within Denver, Colorado. Originally built in 1918 by sculptor Mabel Landrum Torrey as a fountain on the western edge of Washington Park. The resulting piece, Wynken, Blynken, and Nod Fountain, was dedicated in 1919. Blynken is the child standing behind Wynken, wearing an evening gown, with Blynken's plump arms wrapped around Wynken's neck. Nod can be seen as the ...
Read More
The Lowry Sundial at Great Lawn Park: A Timeless Piece of Art The Lowry Sundial at Great Lawn Park is a striking art installation that features a unique, functional sundial in the center of a circular plaza. The sundial was designed and fabricated by Colorado-based artist Jesse Clark in 2004 (Managing Partner at Stream Landscape). Jesse has been recognized by The American Society of Landscape Architects (ASLA,) among many other reputable groups. ...
Read More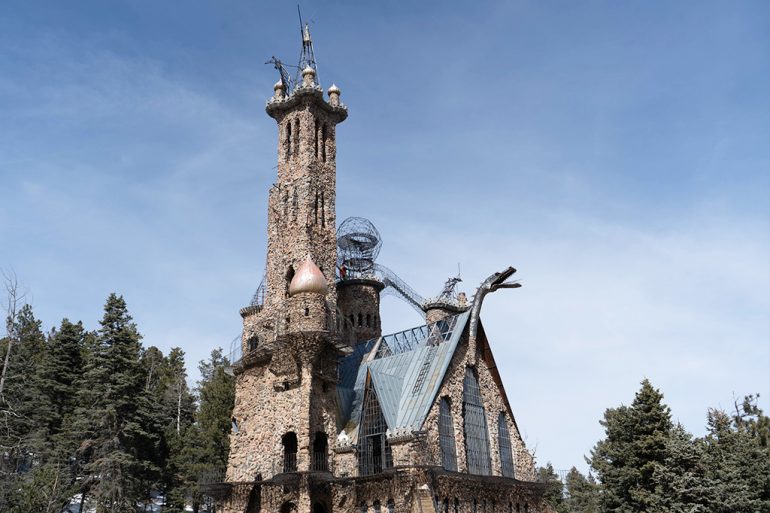 Bishop Castle: A Unique Piece of Architecture in Colorado Nestled in the San Isabel National Forest, approximately 2 hours south of Denver, Colorado, stands an impressive castle-like structure called the Bishop Castle. Built entirely by one man, Jim Bishop, the castle is a testament to the power of human will, creativity, and passion. Jim Bishop began construction of Bishop Castle in 1969, after purchasing the land at the age of 15. Originally, ...
Read More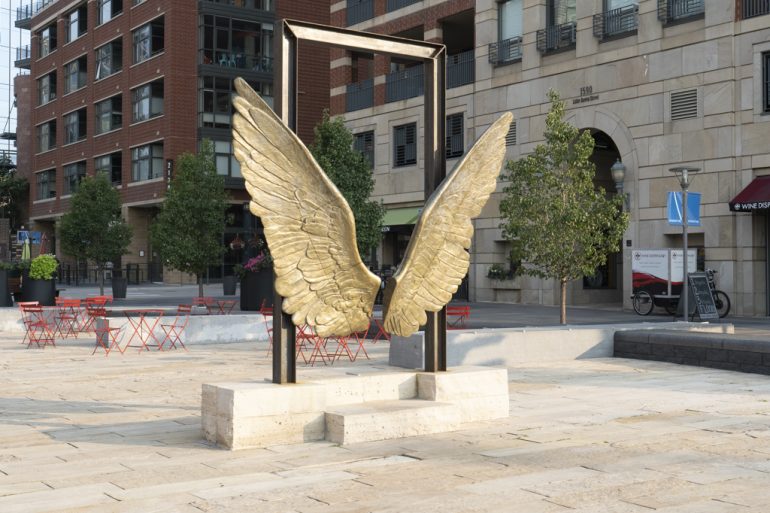 Luz de Denver: Exploring the Iconic Angel Wings Sculpture in Downtown Denver Luz de Denver is a public art sculpture located in downtown Denver, Colorado that has quickly become an iconic landmark of the city. This beautiful sculpture is a pair of angel wings that stands tall and proud, and it has become a popular spot for tourists and locals alike. The sculpture was inspired by the original "Wings" sculpture created by ...
Read More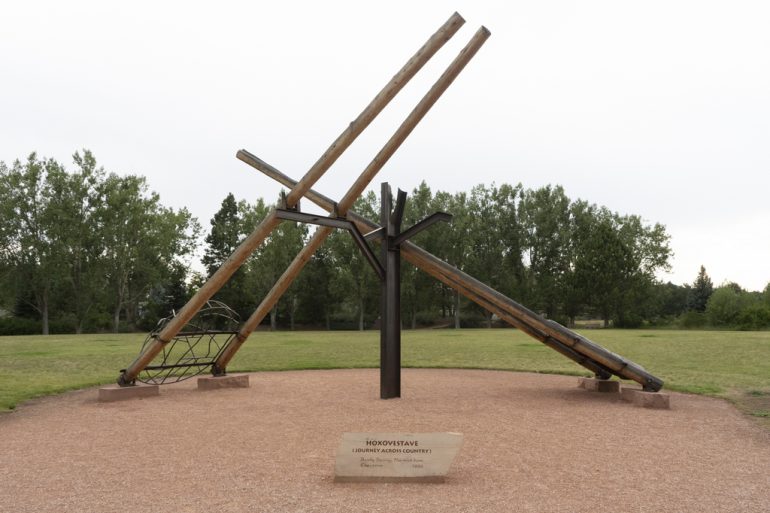 Honoring Indigenous Histories: A Look at Denver's Hoxovestave Installation The installation features a series of 16 aluminum signs that are installed along the Cherry Creek bike path in Denver. Each sign is inscribed with a message in both English and Cheyenne, which is meant to honor the Cheyenne and Arapaho people who once inhabited the land where Denver now stands. The installation was created by artist Edgar Heap of Birds, who is ...
Read More