Wynken, Blynken and Nod at Washington Park
Wynken, Blynken and Nod is a public art installation located at Washington Park within Denver, Colorado.
Originally built in 1918 by sculptor Mabel Landrum Torrey as a fountain on the western edge of Washington Park. The resulting piece, Wynken, Blynken, and Nod Fountain, was dedicated in 1919.
Blynken is the child standing behind Wynken, wearing an evening gown, with Blynken's plump arms wrapped around Wynken's neck. Nod can be seen as the smallest of the 3 on the rear side of the their boat. The original installation as a fountain was relocated to its current location as a statue, adjacent to the Eugene Field House.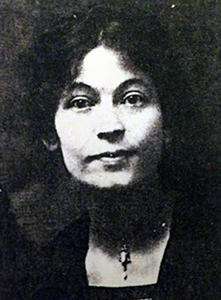 Mabel Rivers Landrum Torrey studied at Colorado State College of Education and worked as a schoolteacher in Sterling. After saving enough money, Mabel Rivers Landrum Torrey traveled to Chicago to study sculpture at the School of the Art Institute of Chicago in 1912.
This award-winning sculpture was commissioned by the mayor of Denver, Robert W. Speer, in 1918. The work that emerged continues on as part of an intriguing piece of public art and Denver's history. The sculptural work, Wynken, Blynken, and Nod, portrays a scene from an 1889 poem, Dutch Lullaby, by writer Eugene Field, who was also a resident of Denver.