Voodoo Doughnut Colfax
The Magic is in the Hole
Doughnuts, doughnuts and more doughnuts. If you're looking to pickup the top tier of doughnuts, then you simply have to plan a trip to visit one of the Voodoo Doughnut locations found in Denver, CO.
In 2003 founders Kenneth Pogson and Tres Shannon opened the doors of Voodoo's very first donut shop in downtown Portland, OR. Flavors and selections are available on their website. Not to tease you, but two of our favorites are the Portland Cream and the Maple Blazer Blunt.
Sweetness in the Pink Box
Through careful marketing by the gentle audience at Voodoo Doughnut, the locals can bet that there's a sweet surprise hidden within every pink box.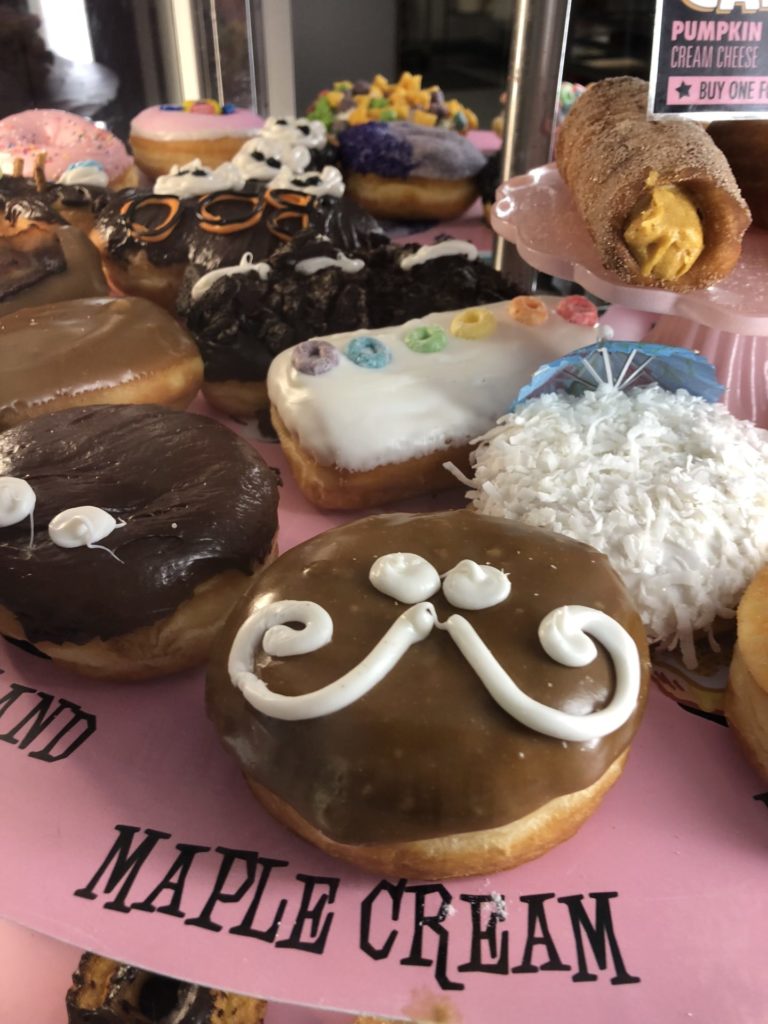 In December 2013, the company opened its first location in Colorado, right here on Colfax Avenue for their Friday the 13th debut. Seemingly its 2 dough entrepreneurs have an uncanny way of mixing doughnuts with a comical spin on bogey-food, if that's even a thing. Try your best not to gluten up folks, it's all so tempting within the walls of Voodoo Doughnut and we can't contest, they're delicious!