Luz de Denver: Exploring the Iconic Angel Wings Sculpture in Downtown Denver Luz de Denver is a public art sculpture located in downtown Denver, Colorado that has quickly become an iconic landmark of the city. This beautiful sculpture is a pair of angel wings that stands tall and proud, and it has become a popular spot for tourists and locals alike. The sculpture was inspired by the original "Wings" sculpture created by ...
Read More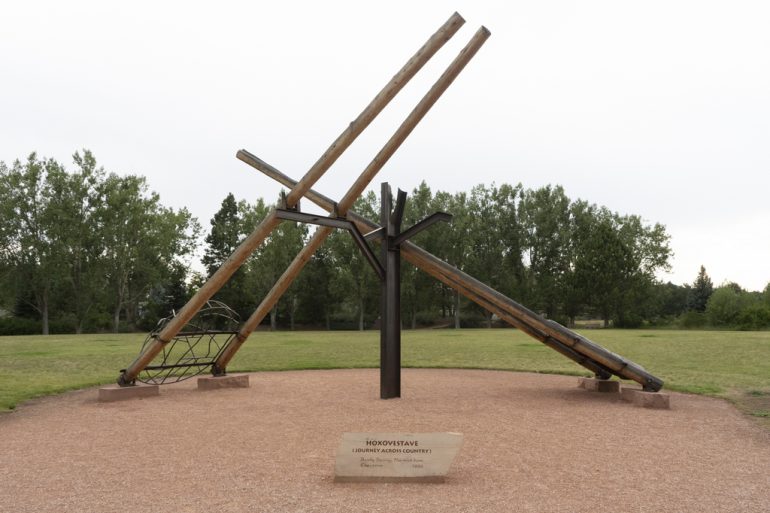 Honoring Indigenous Histories: A Look at Denver's Hoxovestave Installation The installation features a series of 16 aluminum signs that are installed along the Cherry Creek bike path in Denver. Each sign is inscribed with a message in both English and Cheyenne, which is meant to honor the Cheyenne and Arapaho people who once inhabited the land where Denver now stands. The installation was created by artist Edgar Heap of Birds, who is ...
Read More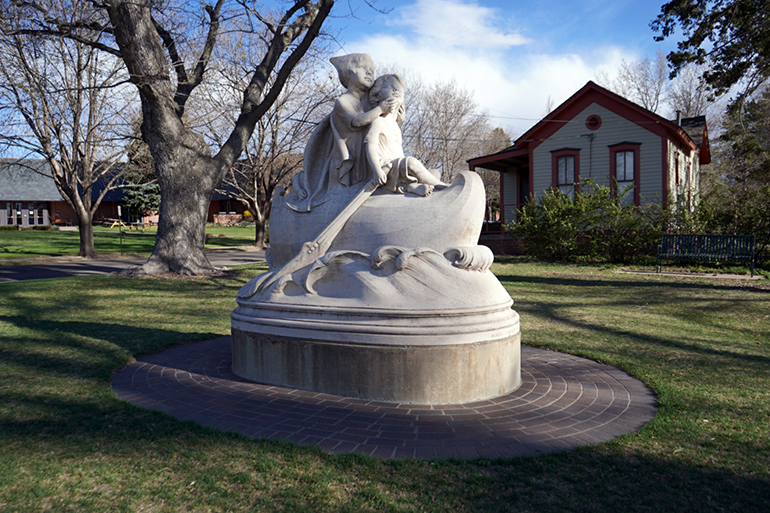 Wynken, Blynken and Nod is a public art installation located at Washington Park within Denver, Colorado. Originally built in 1918 by sculptor Mabel Landrum Torrey as a fountain on the western edge of Washington Park. The resulting piece, Wynken, Blynken, and Nod Fountain, was dedicated in 1919. Blynken is the child standing behind Wynken, wearing an evening gown, with Blynken's plump arms wrapped around Wynken's neck. Nod can be seen as the ...
Read More
The Lowry Sundial at Great Lawn Park: A Timeless Piece of Art The Lowry Sundial at Great Lawn Park is a striking art installation that features a unique, functional sundial in the center of a circular plaza. The sundial was designed and fabricated by Colorado-based artist Jesse Clark in 2004 (Managing Partner at Stream Landscape). Jesse has been recognized by The American Society of Landscape Architects (ASLA,) among many other reputable groups. ...
Read More